NEW YORK (Hoodline) – Beside the annual Village Halloween Parade, there's lots else happening this week to celebrate the weaker veil between the worlds of the spirits and here. From rooftop scary movie-watching to Day of the Dead crafting for kids, there's plenty to enjoy in New York City this week. Read on for a rundown of ideas for how to fill your calendar.
Hoodline offers data-driven analysis of local happenings and trends across cities. Links included in this article may earn Hoodline a commission on clicks and transactions.
---
Boos in the Borough at Brooklyn Historical Society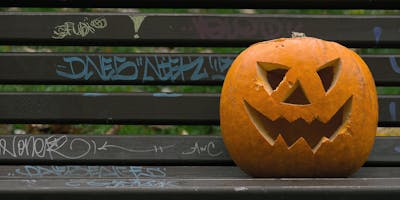 Brooklyn Historical Society opens its doors for an evening of Halloween hijinks. Listen to tales of Brooklyn's ghosts, featuring Boroughs of the Dead founder Andrea Janes, an exploration of funerary traditions with funeral director Amy Cunningham, and more celebrations of all things macabre. Come in costume, and compete for the title of Best Dressed Ghoul in Brooklyn.
When: Wednesday, Oct. 31, 6–9 p.m.
Where: Brooklyn Historical Society, 128 Pierrepont St.
Admission: Free; registration recommended
Click here for more details, and to get your tickets
Pizza, Wine, Movie Night at Rooftop Reds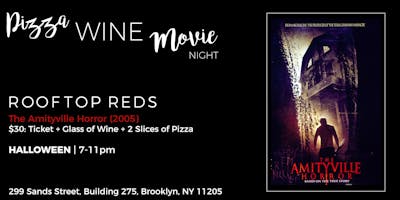 On Halloween, guests can take in an outdoor rooftop screening of the 2005 horror flick "The Amityville Horror" (rated R) while enjoying wine from the venue's own tasting room. Admission price includes movie screening at this Brooklyn rooftop vineyard, one glass of wine and two slices of pizza from Porto Pizzeria. Snuggle up for spooky fun.
When: Wednesday, Oct. 31, 6:30–9:30 p.m.
Where: Rooftop Reds, 299 Sands St., Bldg. #275 (Rooftop), Brooklyn
Admission: $30
Click here for more details, and to get your tickets
A Morbid Anatomy Variety Show at Caveat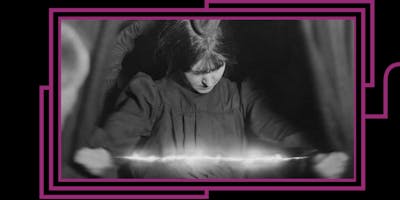 At this 21-and-over event, experience a night devoted to death, science and the invisible. Mike Zohn (co-star of TV's "Oddities" and co-owner of Obscura Antiques) will discuss the history of the Ouija board, illustrated by genuine antique pieces from his own collection. Professional forensic pathologist Jay Stahl-Herz will discuss the how and why of autopsies. And mathematics professor Michael Carlisle will illuminate the surprising morbidity of the popular narratives of famous mathematicians' lives.
When: Thursday, Nov. 1, 6:30–8:30 p.m.
Where: Caveat, 21 A Clinton St., Lower East Side
Admission: $12
Click here for more details, and to get your tickets
Day of the Dead Family Program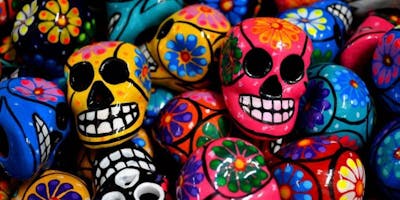 Families with kids of all ages can discover the rich history and traditions associated with the Mexican holiday Día de Muertos (Day of the Dead) through crafts and storytelling. This holiday is a time for family and friends to commemorate departed loved ones through prayer, altars, music, dance and food. Attendees will participate in Day of the Dead-themed craft activities, as well as a book reading of "A Marvelous Mexican Misunderstanding" in Spanish and English.
When: Friday, Nov. 2, 3:30–6:30 p.m.
Where: Green-Wood, 500 25th St., Brooklyn
Admission: Free; registration recommended
Click here for more details, and to get your tickets
Comments